FILL FLASH OUTSIDE
HDR LANDSCAPE
LIGHT PAINTING PORTRAITS
BOOK FACE
FAVORITE TEACHER PICTURE
I think mrs. cauchons class is my favorite because its always fun. The work isnt hard and its actually fun. I dont see her class as work but an experiance, being a photographer seems like a fun job to do.
SOCIAL ISSUE POSTER
In this era women aren't appreciated for how much they do for us. They have just as much rights as men can do. They can also do whatever a male can do. We should all be treated equally.
DOUBLE COLOR EXPOSURE
SCREENPRINT
WHERE I SEE MYSELF IN 10 YEARS
In 10 years i see myself being very successful. I will become a fireman for my career with a beautiful wife and maybe have a family. I want to have a nice car and a nice house. I want to have my house in a nice area making sure my family is always happy.
BLOCK PRINTS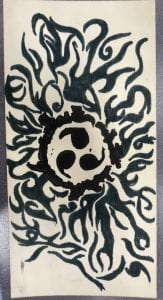 STUDIO PORTRAITS
SAME SUBJECT IN DIFFERENT LOCATION
PHOTOMONTAGE
LOW KEY PORTRAITS OR STILLIFES
IMAGE PROJECTION
SHALLOW DEPTH OF FEILD
MAN AND NATURE
CAMERA EXPERIANCES